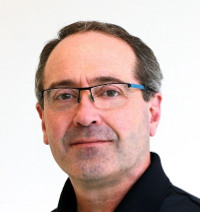 When Todd Leader first heard about Genrus United, it was nothing more than an idea.
Jack Davies was talking about a new venture he was working on — a project that would improve access to the everyday medications people needed — and Todd remembers thinking 'Wow, that sounds like a program that will really help people.'
"It's a truly client-centered service. When you build a service around what people need, that's very different than building something and then trying to convince people it's what they need," says Todd, a Registered Psychologist and Registered Social Worker. "I knew Jack well enough to know he's a very principled, ethical person, so I knew I wanted to know more."
When Genrus United was rolled out into the market and began accepting members, Todd was impressed that so many people were going to be able to save money on prescription medications.
By switching their prescriptions to community pharmacies and using their Genrus United membership, some people were saving up to 50 per cent on prescription costs.
"The pharmaceutical industry is a rich industry. Now, that doesn't mean a rural pharmacy owner is rich, but we've seen lots of examples of the industry itself putting profits over people. There are a lot of people who can't access the medications they need in order to be healthy and thrive, and that's a huge issue," says Todd.
He's the author of It's Not About Us: The Secret to Transforming the Mental Health and Addiction System in Canada, and serves as a proud advocate for improved mental health services for Canadians.
Todd says one of the challenges is that people struggling with mental health and addictions often have difficulty getting or keeping employment, paying their bills, and advocating for themselves. A program like Genrus United, he explains, can mean the difference between them being able to afford their medications or go without.
"People with money (or jobs with drug plans) have access to medication, while many other folks have no choice but to do without the medication they need — or take it less often in order to make it last," he posted recently on his Facebook account, urging friends and followers to explore Genrus United.
Each time Todd has shared about Genrus United on social media, he's been flooded with comments and private messages with people who had no idea the program existed.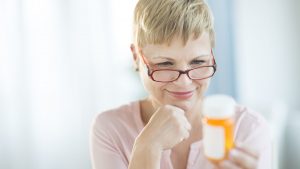 "I hear from so many people that they didn't know there was a solution like Genrus, and they're really grateful to hear about it," says Todd. "They'll ask if they can share the post, and I say 'Absolutely. More people need to know.'"
Whenever Todd shares about Genrus United online, he's open about the fact that it really does sound too good to be true.
"I tell them 'I know how it sounds, but I know these people and I know this organization. This is the real deal, and I wouldn't be promoting it if I didn't believe in it, 100 per cent,'" says Todd. "It's a program you can trust."
He believes the Genrus United model will continue to grow — picking up momentum across Canada and perhaps around the world, making everyday prescription medications more affordable for millions of people.
Here at home, he encourages people to look into the program, see if their medications are covered, and determine how much they might save a month by becoming a member.
"If you like the idea of saving money on prescription medications, then check out Genrus United," says Todd. "The cost of becoming a member is really quite reasonable, and if you have questions before signing up, reach out and ask them anything you're not sure about. That's what they're there for."
Thanks to Todd Leader for spreading the word about Genrus United and continuing to advocate for people struggling with mental health and addictions. To learn more about Todd or order his book, It's Not About Us, please visit ItsNotAboutUs.ca.