Coverage and savings calculator
How many prescriptions will you save 30-50% on?
Download the complete list of medications and co-pays.
Genrus Co-Pay
This is your co-pay using Genrus United.
Without Genrus
This is your co-pay without Genrus United.
Annual savings
Before $1.95/mth
Prescription pricing based on 30 tablets or per package.
Coverage
Save 30-50% on Everyday Medications prescribed for mental health, birth control, impotence, and chronic conditions like high blood pressure, heart disease, diabetes, ulcers, reflux, and asthma.
Your savings add up fast
See how Genrus United members save over 50% on their prescription co-pays.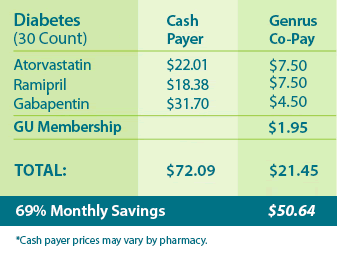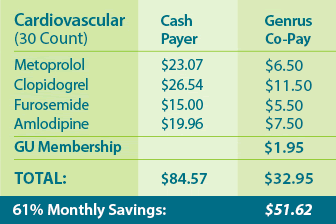 Why Lynn joined Genrus United