January 2023.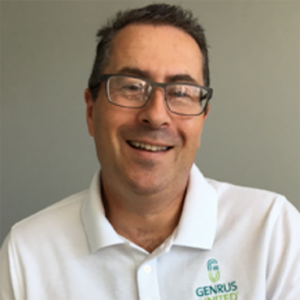 We started Genrus United because every Canadian should have access to affordable medicines.
If you can't access pharmacare, or don't have insurance, you know that even the most basic medications can cause financial stress. Many people are struggling just to stay healthy. The current inflationary period has forced people to choose between food or medications. No Canadian should suffer because they can't afford basic prescription medications. Genrus United is in the business of helping others.
The prescription drug market seems complicated. Different pricing models depending upon who is paying. Provincial pharmacare programs have negotiated certain pricing deals with manufacturers and retail pharmacy. Insurance companies have also struck deals with the prescription industry. Millions of non-insured Canadians have no such deals and are often required to pay higher prescription prices.
The retail pharmacy market also has a striking variation in pricing. Many chains or box stores have differing prescription pricing. Independent stores have to navigate a competitive market while feeling the need to keep margins sustainable with pricing. Most pharmacies do not provide transparent pricing to the consumer. A customer usually realizes the cost of a prescription when they pay for it at the dispensary. Genrus United provides transparent costing. A member knows exactly how much a prescription will cost out-of-pocket. No additional fees or markups.
Our promotional budgets are small. We intentionally keep it this way to keep our membership cost as low as possible. A Genrus United membership is only $1.95 per month. This membership provides access to hundreds of chronic medications at a very low co-pay for the member, plus access to very affordable dental, hearing, and respiratory services.
Genrus United is a high-impact, low-cost program that has been effective for thousands. This is the beginning of our 5th year in market…and we are ready to expand. Who can you inform about Genrus United?
Paul Graham
CEO/Co-Founder
Genrus United