Members Pay Less at Prescription Shoppe - Churchill Square, St John's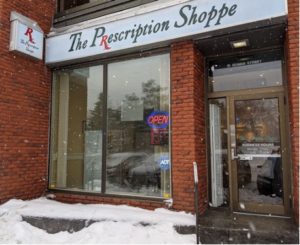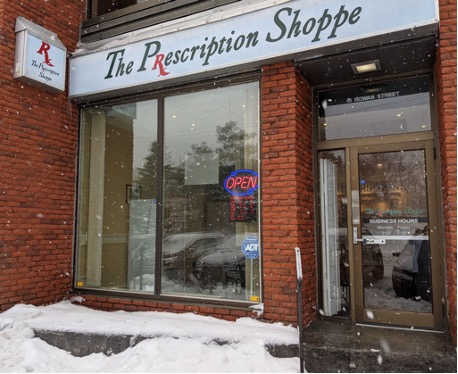 Anyone can join Genrus United, reduce their cost of prescriptions, and save hundreds of dollars treating chronic health conditions, mental health, birth control and erectile dysfunction.
Let us help you compare the price you pay for medications with what Genrus United members pay.
Genrus United members save on their prescriptions to treat common conditions like blood pressure, cholesterol, acid reflux, anxiety, depression, heart disease, and more.
Genrus United is now available in Newfoundland at the Prescription Shoppe, Churchill Square, St. John's. Expanding fast, it will be available across the province soon. Sign up for updates!
Want to try it FREE for six months? Answer the questions below to qualify.
On average, Genrus United members save $392.00 per year. Don't miss this chance to try it – no payment required.
We're giving out 100 free six month memberships so you can try Genrus United, risk free. Please provide a little information and our trusted team will determine if Genrus United is right for you.
Can't access our pharmacy partner in St. John's? Please indicate your postal code and check Yes to being contacted by our team. We are launching more pharmacies soon and will contact you when we launch in your community.
Real People. Real Savings.
See how a Genrus United membership has helped people in Nova Scotia, New Brunswick, and Alberta.
"
Since joining Genrus United, our prescription costs have been cut in half!
"
"
"Genrus United has taken a great stress off of us. We can now maintain our health without going into debt."
"
"
"Since joining Genrus United, we've never been happier. It makes our limited monthly budget stretch further."
"
Compare Genrus United with how much you pay now to see your savings.
Our friendly service team or local pharmacy partner Prescription Shoppe in Churchill Square St John's can help you do this. After joining, provide your Genrus United membership number to the pharmacy and they will ask you to access your medication file. You will start paying less for your prescriptions immediately.
Prescription Shoppe – Churchill Square, St. John's
Convenient delivery to your door available across St. John's and Mount Pearl.
15 Rowan Street,
St. John's, Newfoundland
Phone: (709) 738-0234
Genrus United is helping thousands of people without a drug plan.
We are the first and only prescription savings program helping Canadians who do not have health insurance.
Members are updated when new medications or programs are added. How much you save is printed on every pharmacy receipt.
If you get drug coverage later, you can cancel your membership at any time at no cost. 100% satisfaction is guaranteed!
Email us or call 1-833-436-7878
Our team is available Monday to Friday between 9:30am and 5:30pm, Newfoundland time.
Due to the volume of requests, it may take us a few days to respond. We will get back to you as soon as we are able.